AUCKLAND – DUCTED SYSTEM TRAINING # OCTOBER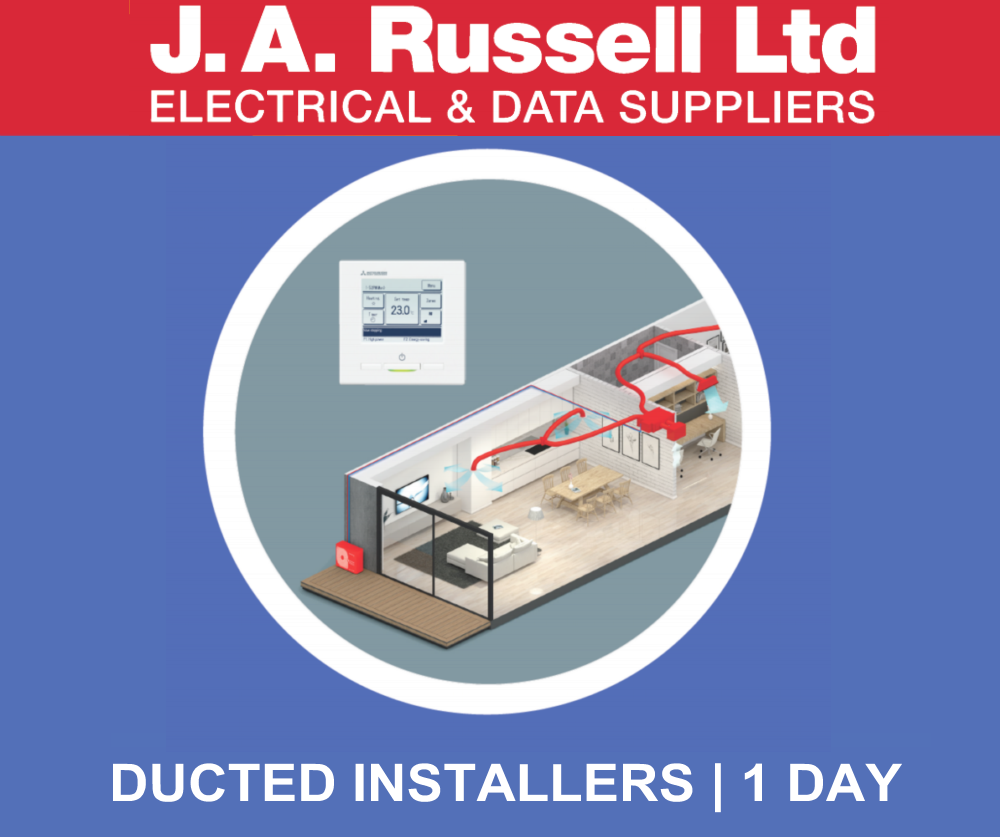 Event Date:
October 28, 2022
Event Location:
JA Russell Ltd
SCROLL TO THE BOTTOM TO REGISTER
Included with the training & course certificate.
Free Duct Sizing Disc (Ductulator)
Free Training Book
Free 12-month access to support software Load Estimation and Airflow (EzeCalc).
General Information
If you are installing or designing ducted air conditioning systems for the home this course is for you.
The course aims to provide you with all the fundamentals of ducted system design and installation.
Avoid costly mistakes during installation or design.
Learn how to identify and fix common problems found in ducted system installations.
Learn how to select and size the correct duct size and grille sizes to achieve an efficient and quiet system.
Approach problem solving with confidence using the knowledge gained during the course.
Benefits
Understand how to install and sell the benefits of Ducted air conditioning systems.
Grow your business by offering a premium heating / cooling solution to your customers.
Save time and expense by commissioning correctly.
Content
Design 
Equipment selection by capacity / airflow / Pa rating 
End user incorporated within the design process and what they need to be told 
Location of Indoor / Outdoor Unit – Items to consider (Noise etc) 
Ductwork type and layout 
Location of discharge / return grilles 
Selection of correct duct work size 
Selection of correct return grille and size 
Types of discharge diffuser and selection criteria
Return air velocity considerations 
Sensor locations 
Demo of Plandroid / Other support tools (EzeCalc)
How to use the Duct Sizing Disc for design and troubleshooting 
Examples of incorrect installation 
Zone Control Systems
Installation
Install Procedures 
Planning the install 
Install practices / Ductwork connections. 
Ductwork layout – Consider bends / outlets 
Anti-Vibration 
How the install can affect unit's operation & performance 
Position of supply and return grilles 
Remote control operation and position 
Interface to fresh air 
Commissioning / Client Handover 
Control operation 
Explanation of airflow discharge / return 
Explanation of fan speed control in relation to capacity and noise
Function Setting adjustments
General airflow balancing
Register Now: